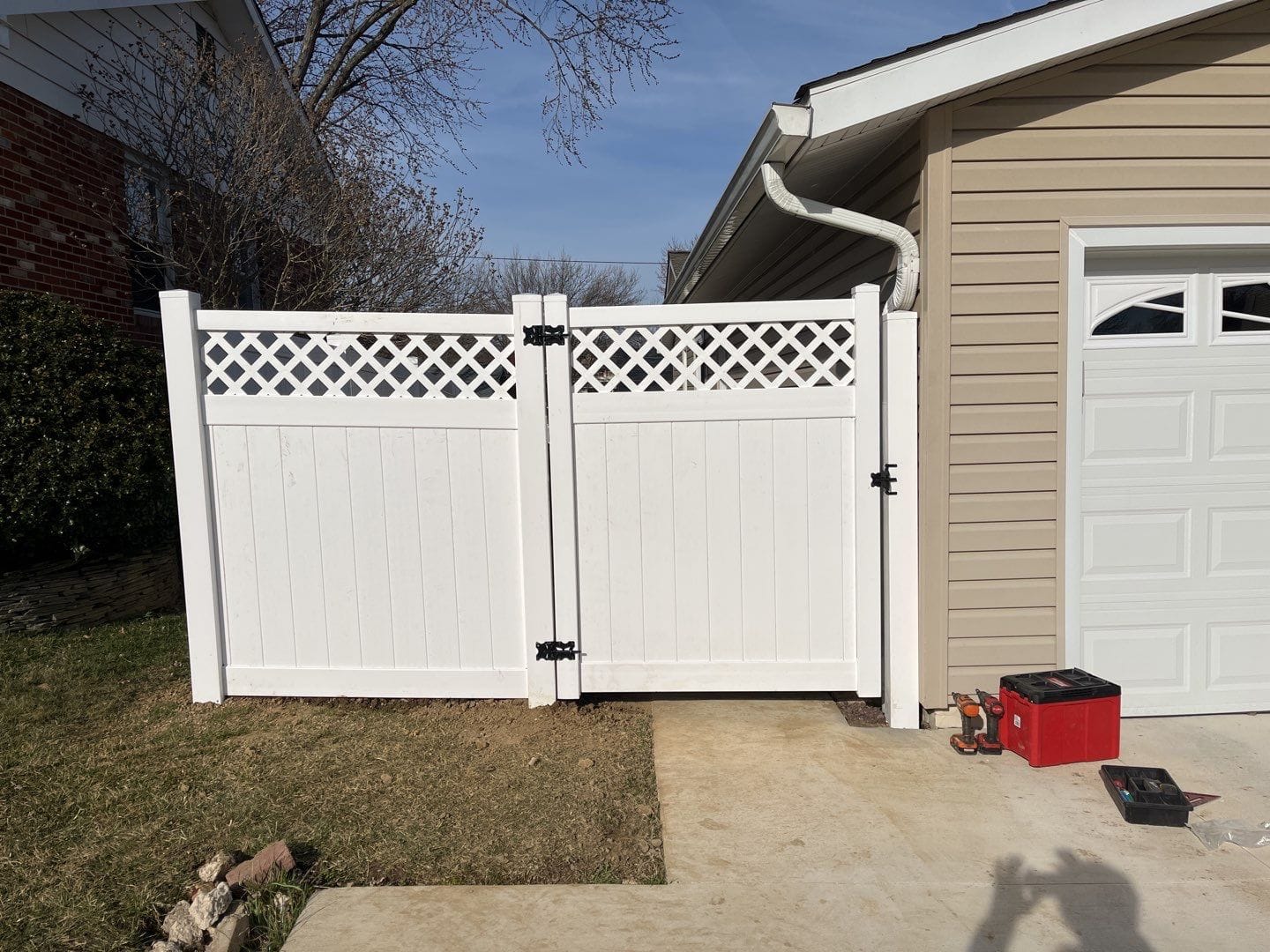 Why Choose a Vinyl Fence
No Painting Required
Another advantage of vinyl fencing is that each piece is pre-colored from the factory. This feature means that no painting is required, so the project is complete once we install your fence. Still, a wide range of colors is available, ensuring residents can choose the perfect color for their property. Additionally, the factory applies the color, so you can have complete confidence that the coat will be even and smooth.
Weather Resistance
Vinyl fences are also highly weather-resistant, holding up well against the wind, sun, and rain. While no material is fully weatherproof, vinyl offers impressive resilience and can help keep maintenance costs low. Additionally, our team at Leading Edge Fence & Gates can apply specialized coatings to the finished fence to create greater durability.
Easy Installation
While most fencing materials are heavy and difficult to transport, vinyl fence panels are incredibly lightweight. In addition, these fence posts lock together rather than requiring screws or nails, making installation a breeze. We know that lengthy home improvement projects can get overwhelming, so you can count on Leading Edge Fence & Gates to rapidly complete your vinyl fence installation.
Versatility
Firstly, vinyl fence installers can use the material to mimic materials like wood or metal. This quality allows homeowners to achieve the desired look of a picket fence or privacy fence for a fraction of the cost. Because of this versatility, some of the most impressive barriers in your neighborhood that appear to be wood or metal may actually be vinyl!
At Leading Edge Fence & Gates, our contractors are experts in vinyl fence installation and will ensure your fence looks perfect. Our team would be happy to work with you to find the ideal style for your home, so if you have a specific look in mind, there's a good chance we can recreate it with vinyl.
Affordability
We know that price matters to our clients. With inflation rising around the country, properly budgeting for home improvement projects is more important than ever for American families. Traditional fencing materials like wood or metal can be expensive and can require significant time to install.
Fortunately, vinyl fence costs are very affordable and can effectively mimic the visual effects of other materials. Because vinyl is not an expensive material and is easy to transport, the final costs to consumers are far lower than competing options. When you choose Leading Edge Fence & Gates, you will be shocked at how affordable your vinyl fence installation can be.
About Leading Edge Fence & Gates
At Leading Edge Fence & Gates, we're proud to provide quality fences and barriers to the residents of Delaware. We have completed thousands of fencing repairs and installations in our community and strive for excellence on every project we accept. While many vinyl fence companies prioritize profits above everything else, we have a different priority at Leading Edge.
As a local business, we believe in building a connection to our community through consistent, high-quality fencing services at an affordable price point. We hope to earn lifelong clients on every project by impressing every customer with our skill and determination. Our expert contractors do whatever it takes to receive a positive referral from every client.
When choosing Leading Edge Fence & Gates for your vinyl fence installation, you can be fully confident that our team will give your project care and attention. In addition, our team will work with you to find the perfect style and color for your new fence and determine whether a private or semi-private vinyl fence is best for your needs.
Get Started
We know that planning any home improvement project can be stressful. Life can be hectic, and it can seem challenging to clear enough time in your schedule to get things done. However, an expert fence and barrier company can make even a significant project seem quick and easy.
At Leading Edge Fence & Gates, we always consider our clients' time. We'll work with you to find a time that works for you and give you a clear timeframe for the project. Additionally, you can rely on our team arriving on time for your service and keeping you updated on when they'll complete the installation.
A vinyl fence can significantly improve your Delaware home's safety and aesthetic appeal. While a wide range of fencing materials are available, vinyl offers a unique and compelling set of advantages that make it an excellent option for any homeowner. So if you're ready to get your vinyl fence installation started, call Leading Edge Fence & Gates at (302) 892-2575 today to speak to an expert and receive a free quote.