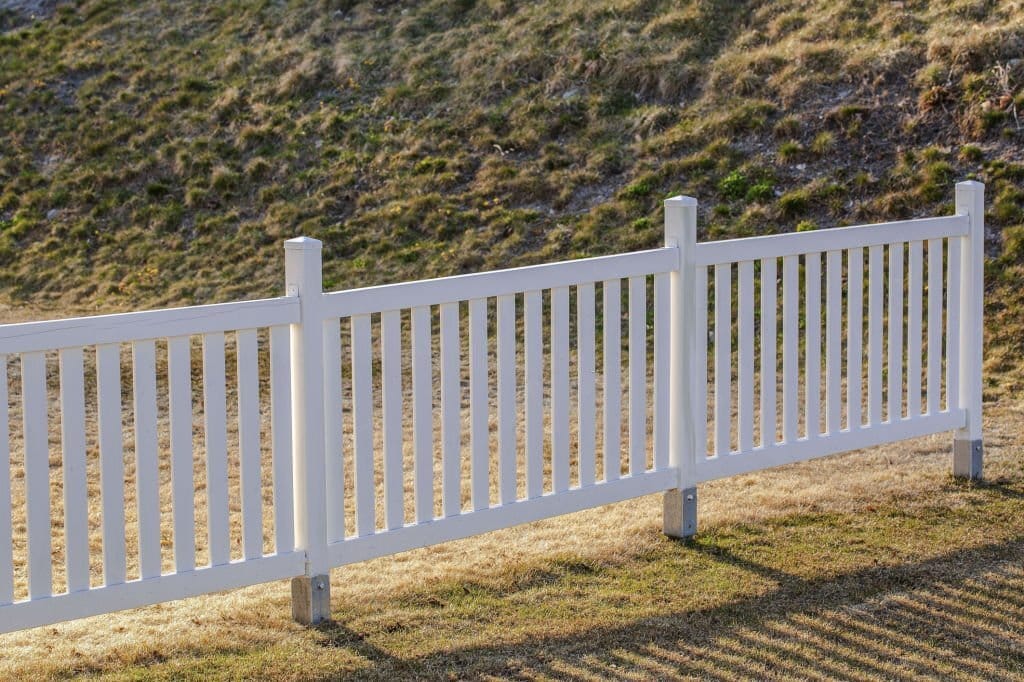 With a growing trend of turning outdoor spaces into personalized retreats, homeowners and designers have become more creative. One area that is witnessing tremendous innovation is fencing. From offering much-needed privacy to enhancing the overall aesthetics of your outdoor space, fences play a critical role. Among the array of fencing options available in the market, one stands out for its perfect blend of beauty, durability, and ease of maintenance – the vinyl fence.
Located in Newark, DE, Leading Edge Fence & Gates brings you the ultimate guide to vinyl fences, aiming to assist you in making the best choice for your outdoor style.
The Ultimate Guide to Vinyl Fences
Vinyl fences have become a popular choice due to their versatile designs and high durability. They are constructed from PVC (Polyvinyl Chloride), which is a type of plastic known for its high resistance to weather elements and its ability to withstand the test of time.
There are various types of vinyl fences available, including privacy fences, picket fences, pool fences, among others. The style and type you choose depend on your personal preference, the purpose of the fence, and the architectural design of your home. Whether you want a classic white picket fence for your cottage or a tall privacy fence for your contemporary home, Leading Edge Fence & Gates has a solution for you.
Vinyl Fences: The Perfect Blend of Durability, Beauty
If you are seeking a fence that perfectly marries durability and beauty, a vinyl fence is your go-to solution. First, they are extremely sturdy and resistant to rot, insects, and harsh weather conditions, requiring minimal maintenance over the years. A simple rinse with a garden hose is typically enough to keep your vinyl fence looking new.
Durability:

Vinyl fences are engineered to withstand the test of time. Unlike wood, they are resistant to rot, decay, and insect damage, ensuring that your fence remains sturdy and attractive for years to come. Vinyl fences are also highly resistant to harsh weather conditions such as heavy rain, snow, and UV rays, making them an ideal choice for areas with extreme climates.
Low Maintenance:

Vinyl fence maintenance will be the last thing to worry about. Unlike wood fences that require regular staining, painting, and sealing, vinyl fences are virtually maintenance-free. They do not require painting or staining and can be easily cleaned with mild soap and water. This not only saves you time and effort but also reduces long-term maintenance costs.
Variety of Styles:

Vinyl fences offer a wide range of styles and designs, allowing you to choose the perfect fence to complement your property's aesthetics. Whether you prefer a classic picket fence, a privacy fence, or a decorative fence, vinyl provides a versatile solution. Additionally, vinyl fences come in various colors, including white, tan, and gray, giving you the freedom to match your fence with your property's color scheme.
Privacy and Security:

A vinyl fence provides excellent privacy and security for your home or business. With solid panels and no visible gaps, they effectively block the view from outside, ensuring your privacy. Vinyl fences are also highly durable and difficult to breach, acting as a deterrent to intruders and enhancing the security of your property.
Environmentally Friendly:

Vinyl fence designs are an environmentally friendly choice compared to other fence materials. They are made from recyclable materials and do not require harmful chemicals for maintenance or treatment. Additionally, vinyl fences have a long lifespan, reducing the need for frequent replacements and minimizing waste.
The beauty of vinyl fences lies in their clean, elegant look. They come in a wide variety of colors and styles, making it easy to find a design that complements your home and landscape. Additionally, unlike wood fences, vinyl fences do not fade or lose their color over time. This ensures that the aesthetics of your outdoor space remain unblemished for years to come.
How Durable Are Vinyl Fences?
The durability is one of their most outstanding features. A vinyl fence is five times stronger than wood fences, making them an excellent choice for areas prone to severe weather conditions. The manufacturing process of a vinyl fence includes UV inhibitors, which prevent the sun's harmful rays from causing fading or brittleness.
In addition to their strength and resistance to weather, vinyl fences are non-toxic, as they are not treated with harmful chemicals like many wood fences. Also, because vinyl fences are not porous, they are resistant to rust, decay, and insect infestations, all of which contribute to their exceptional lifespan.
Despite their strength, vinyl fences are flexible and can withstand impact, making them a suitable choice for areas with high winds or for properties with active children or pets. With proper care and maintenance, a vinyl fence can last for decades, offering excellent value for your investment.
At Leading Edge Fence & Gates, we pride ourselves in delivering quality, durable, and aesthetically pleasing vinyl fences that transform your outdoor spaces into private, beautiful retreats. If you're in Newark, DE or the surrounding areas, give us a call today, and let's bring your dream outdoor space to life.
Contact Leading Edge Fence & Gates Today!
For more information about vinyl fence installation or to request a quote, feel free to contact us at 302 892 2575, 3040 Old County Rd, Newark, DE 19702. Our business hours are Monday to Friday, 8:00 AM – 4:30 PM. We look forward to adding value to your home with our top-quality fencing solutions.