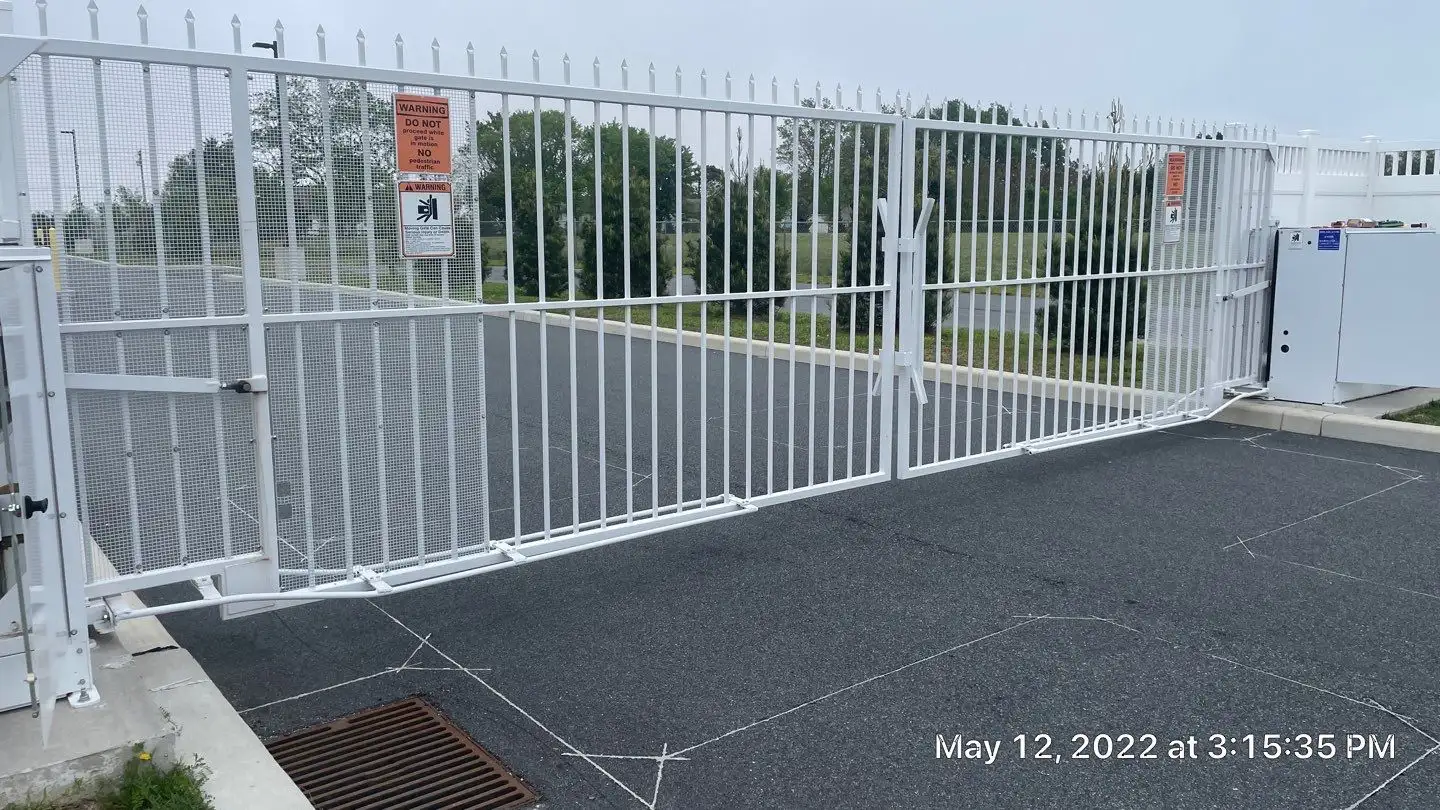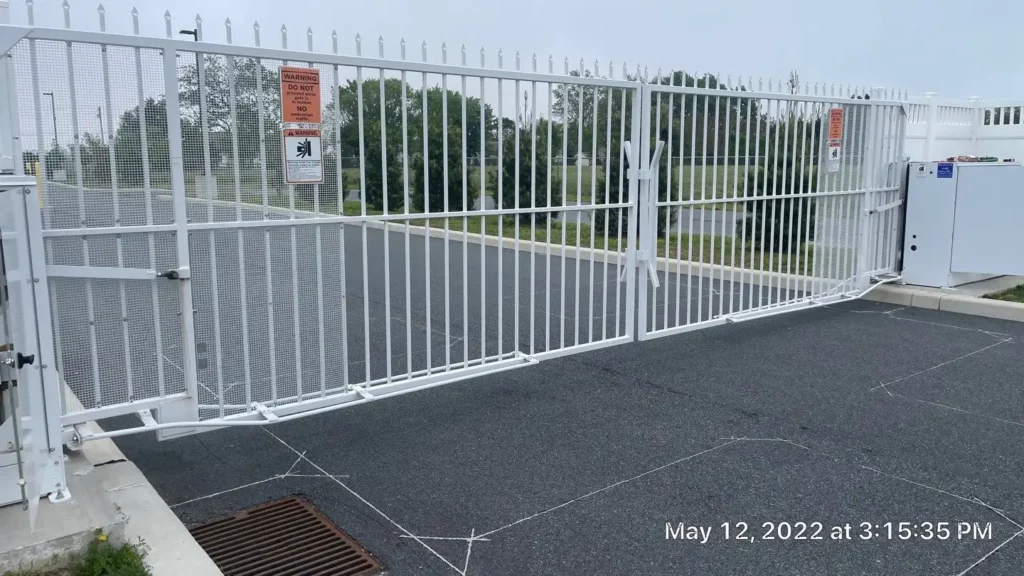 Aluminum fences are generally low-maintenance yet elegant fence types that protect an area from trespassers while allowing a clear view in and out of your yard. These sturdy rods come in an abundance of styles, shapes, and colors, creating the opportunity to customize your fence to match your home or garden. 
If you want to know how to install an aluminum fence on your Newark, DE, property; trust Leading Edge Fence & Gates' top 5 tips for an effortless fence installation process with optimal results. 
5 Tips for Installing Aluminum Fence
1. Preparing for Your Fence Installation
An aluminum fence installation starts long before you place your first post in the ground, with preliminary steps ensuring your fence remains intact. 
First, check for deed easements that deter you from building a fence. If your fence lies on another property, you won't have the right to tear it down. The utility company may also have the right of way if your fence sits over underground wires or pipes, meaning they have the power to remove it if it restricts utility repairs. 
Finally, check your Newark neighborhood zoning laws to ensure your fence location and size aren't problematic before applying for a building permit. 
2. Finding the Appropriate Material for Your Aluminum Fence
Now that you're considering how to install an aluminum fence, you will need to choose from numerous fence runs, heights, colors, finishes, and styles. However, if you wonder, "how long does an aluminum fence last?" you're probably searching for materials that'll withstand everyday wear and tear. Luckily, aluminum fences have three ratings that determine their strength and longevity.
        Residential aluminum refers to a low-weight fencing material primarily used as a visual barrier. 
        Commercial aluminum is slightly heftier with thicker rails and pickets. This type offers more excellent durability for heavier activity, including excessive foot traffic around commercial buildings. However, place them around your home if you have larger animals or if you need to maintain sports activities.
        Industrial aluminum offers the highest level of security and is popular among prisons, hospitals, and large estates that need extra protection. 
3. Determine the Aluminum Fence Run
Like any other building project, you need blueprints that determine your accurate measurements and fence placement. Run a piece of string wherever you want your fence, paying close attention to staking corner posts areas so you do not have any gaps in your aluminum fence. It's important to determine if any barricades will obstruct your fence run and take care of them ahead of time. 
A slope may also affect the fence lay down within a run. If you need to know how to install an aluminum fence down the slope, a professional will install it at a slant if the ground dips 12 inches or less within a six-foot run. A steepness of more than 12 inches within a six-foot run usually requires stair-stepped panels down the landscape. 
Since one-third of each fence post rests underground to maintain the heavy above-surface weight, you'll need post-hole diggers like power augers to create bell-shaped post holes. Using a powerhead and twisted blade, you'll easily place corner posts into the ground at the depths that the fence manufacturer deems fit. 
Before placing the posts, consider which of the different gate posts belong in each hole. The posts come with pre-punched holes from the manufacturers, so incorrect placements may cause you to rearrange the posts during installation. 
Typically, end posts belong at either end of the gate and consist of holes on one side alone, while corner posts create right angles with holes sitting at adjacent sides of the posts. Line posts help maintain straight fence runs, so the opposite ends of the posts have holes. 
Once you accurately place each post in the correct hole (you may even use a rubber mallet to knock them deeper into the ground if necessary), backfill six inches of rocks or gravel into the post holes. If you use concrete to secure your posts, either use floor flanges to bolt the post to the concrete or backfill concrete into the holes. 
Choosing the latter takes more time since you have to wait days for the concrete to dry on each pole before moving on to the next installation step. However, this will prevent your aluminum fence from sagging over time.
Call Leading Edge Fence & Gates at (302) 892-2575 for more on our custom wood gates installation guide and free consultation in Newark, DE, today!
The Leading Edge in Newark Fencing
Now that you know how to install an aluminum fence, you might wonder if you should do it yourself. You're also probably contemplating "how much is it to install an aluminum fence?" and "how long does an aluminum fence last?"
For almost 30 years, our family-owned team of experts has used top-of-the-line equipment to present Newark, DE, residences and businesses the aluminum fences that suit their aesthetics and lifestyles. We're your go-to professionals who'll answer all your fencing questions and deliver long-lasting material for peace of mind. Call Leading Edge Fence & Gates at (302) 892-2575 for a free consultation today!