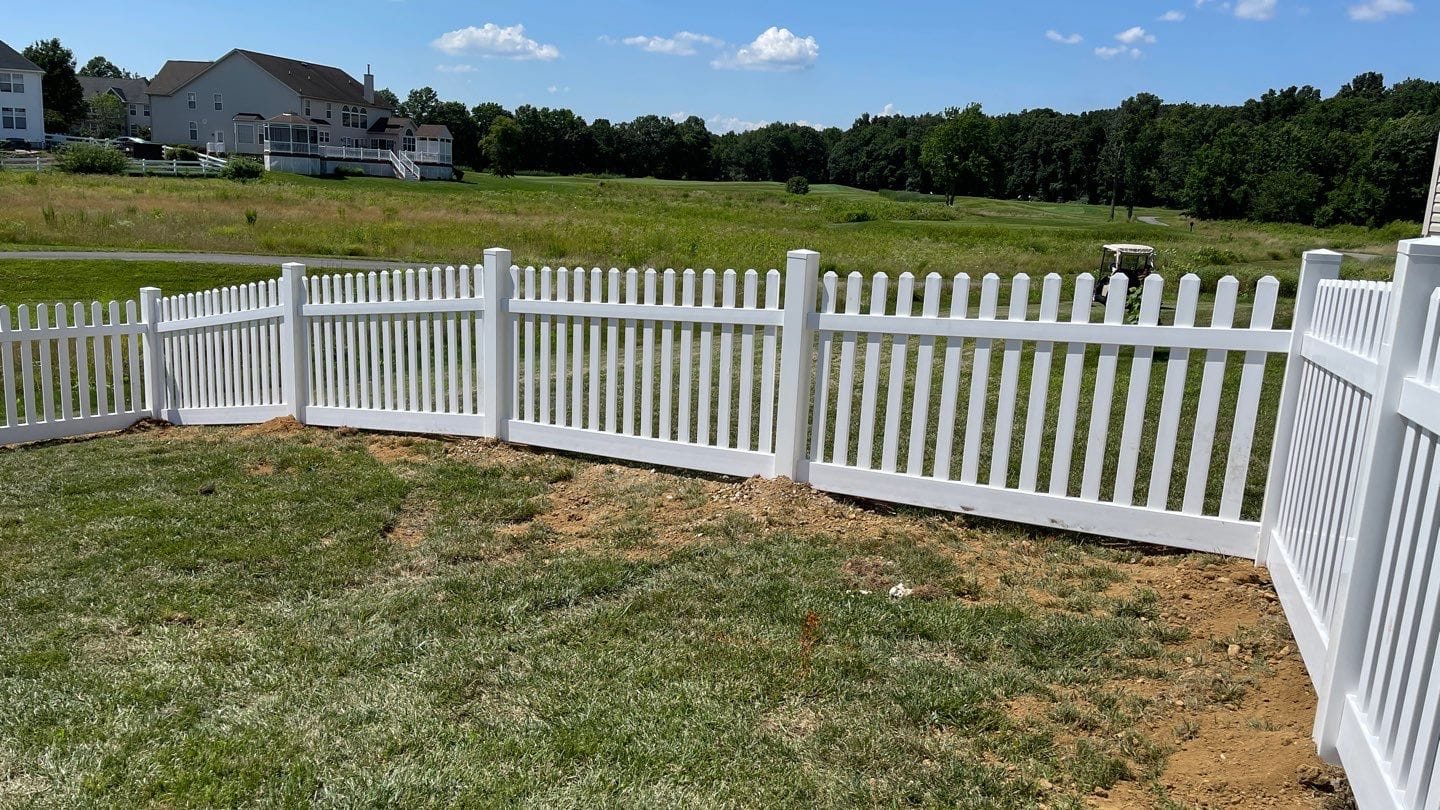 Wood Fencing
Wood fences are durable and beautiful, customizable with a variety of stains and decorative styles. We install all types of wood fences, including regular point fences, stockade-style, gothic point, concave, convex and more. Let us help you fence your backyard for practicality or privacy with a beautiful wood fence installation out of Newark, Strickersville, Glasgow, and Bear, DE, along with Elk Mills, MD.
The great thing about wood fencing is how easy it is to repair and replace sections that become damaged. Whether it's storm damage, age or accidental damage, we're able to replace any section of your fencing, including posts, planks and supports. Whether we installed it or not, we'll have your wood fence looking great and standing tall in no time.
PVC Fencing
PVC fencing has all the hallmarks of wood fencing styles, but with the durability and resilience to stand up to the elements and intense weathering. PVC is also easy to clean and maintain. We install PVC fencing in several heights and styles, based on your preferences. No matter the height or plank style, our contractors will leave you with beautiful, distinguished PVC fencing.
Residential properties throughout Newark, DE benefit from our experience with PVC fencing. Not only do we customize and install these attractive fences, we can also repair them. From a single damaged plank to problems with gates and caps, leave it to our team when there are issues with your installation. It won't take us long to set them right.
Chain Link Fencing
Looking for fencing that will keep people off your property and pets or children inside? Chain link is a cost-effective, extremely durable fencing option. It's great for setting a perimeter, without obstructing your view. Plus, the cost of chain link makes it great for all budgets and installations of any size. And, of course, chain link is right at home on commercial properties, where trespassing is unwanted.
Beyond fence installation, we offer complete chain link repair. Need warped or bent sections repaired? Problems with rust? Whatever's keeping your chain link from standing strong, count on us to repair it. Our contractors have worked on chain link installations throughout Newark, DE to extend the life and reliability of these protective installations
Privacy Fencing
Privacy fencing is aptly named! It's tall enough to obstruct the view of your property and slatted in such a way to prevent anyone seeing from one side to the other. Let us construct a privacy fence that gives you the peace of mind and privacy you demand from your property. We've installed and serviced privacy fences for residential and commercial property owners out of Newark, DE. When we're done, you'll have the privacy you've always wanted.