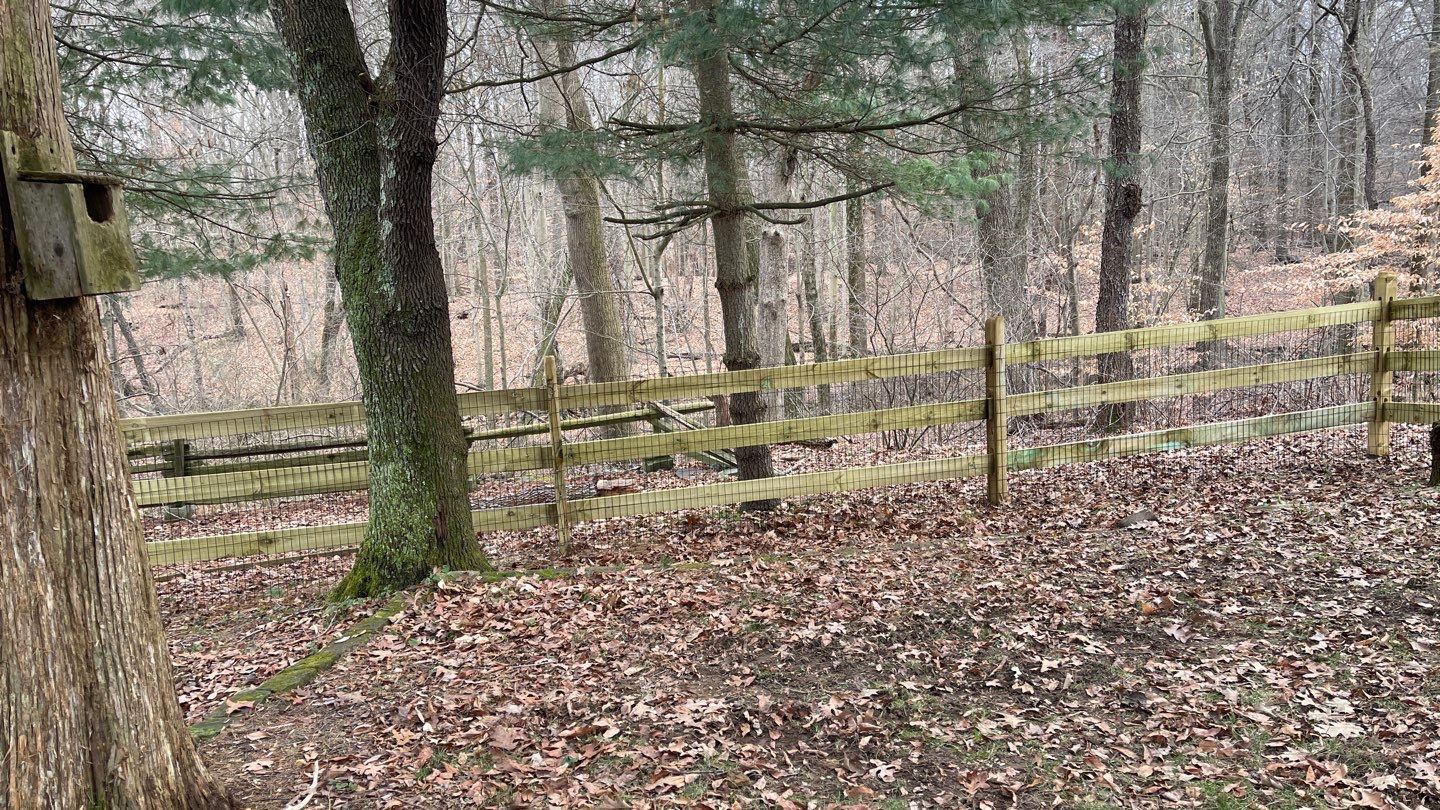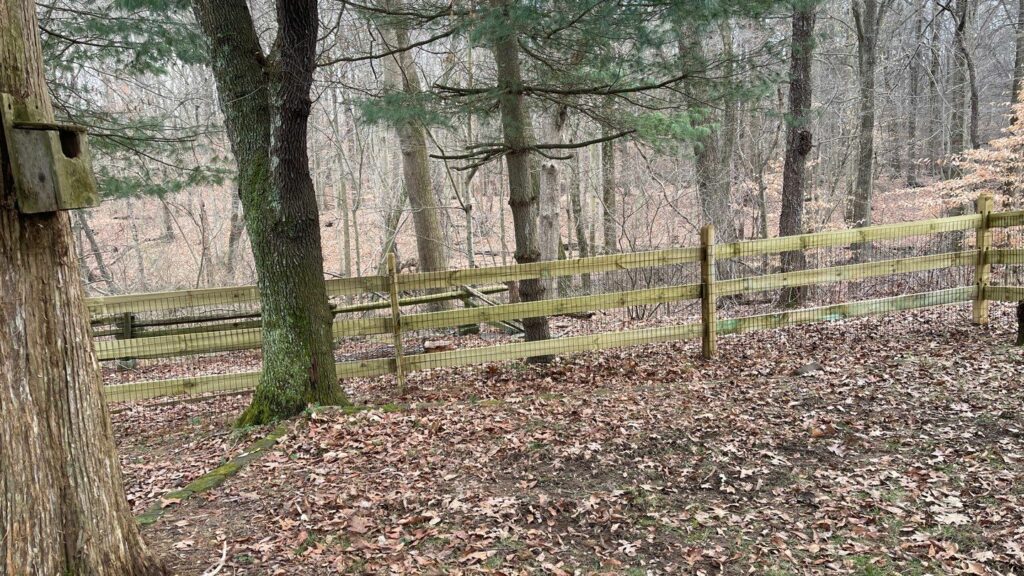 For properties in Newark, DE, and across the United States, split rail fencing remains a popular, dependable choice. This ranch-style fencing is loved for its clean rustic look, and it's going to look great surrounding any property, whether that's helping to define your front yard on a busy city block or keeping your farm animals from wandering.
In this guide, we'll outline the four top benefits of split rail fences, why they are a favorite for property owners, and how much this type of fence typically costs.
4 Benefits of Split Rail Fence
Still on the fence about split rail? Let's talk about its affordability, safety, ease of building, and rustic charm to see what sets this classic fence apart from other fence types.
For a ranch look that will sustain for years without degrading, you can't go wrong with the ease and affordability of a split rail fence. Because split rail fences have lots of space between posts, this type of fence doesn't cost too much in materials or installation. Other fence materials might cost a lot upfront, and some fence styles require excavation to install.
An extremely long-lasting option that's also easy to replace, it's got the perfect solid look of workmanship that works well with the ability to take it down, upgrade it, or otherwise change it once you've built it.
Note that you might need surveys or permits to build, and that could easily inflate the fence cost if you have buried lines; the utility company needs to come and mark these.
There is no danger to your pets or farm animals with a split rail fence. While a determined person or creature can easily climb between the rails, this particular style of fence is more about marking off and defining one's property than it is about keeping people or animals out—or in.
You won't have to worry about animals getting tangled in the fence, as horses and cows often do, while still keeping them from roaming. Split rail is great for large animals—but if it's the smaller critters you're worried about, you can always upgrade the bottom rail with chicken wire: a complementary look that doesn't break up the attractive line of the fence.
Since the labor consists of digging the post holes and inserting the horizontal rails through the upright posts, your fencing installation costs won't be too high with a split rail fence. This long-lasting fence is easy to assemble since the rails fit into holes in the posts, are strong while they stand, and are easy to take apart when you want to move them. Materials will be a lot lighter than other types of fencing, as well.
Traditional and perfect for rural areas or adding country charm to an urban setting, it looks as great with prairie lawns as it does with gravel or xeriscaping. Best of all, it doesn't break up the beauty of whatever sits inside and outside because of its open-space design.
Split rail conjures up images of the hitching post and the long haul, combining Western frontier glamour with the elegant simplicity of wood. It's a traditional look that works well and brings charm to any landscaping setup.
What's The Cheapest Fencing?
There are vinyl, steel, composite wood, and aluminum versions available, each of them with a different kind of charm of their own—but for the classic look and price, it's hard to beat wood fencing. For a split rail fence, you need two cuts of wood: The upright posts and the horizontal rail pieces. Wood fences are almost always cheaper than those made with other materials. For a split rail, wood is also one of the best fencing materials.
How Much Do Split Rails Cost?
The cost of a split rail fence in Newark, DE would depend on a variety of factors, including the materials used, the size and layout of the fence, and any additional features or customizations. And of course, different materials can cost more or less.
What Is the Best Split Rail Fence Wood?
Cedar is a hardy wood perfect for split rail. It's made to last and will stay strong in any climate. It's not expensive, although it costs more than composite materials. A split rail fence requires a balance between looks, usefulness, and price, and cedar fits the bill best.
Ready to Start Your Split Rail Fence?
Split rail is the best way to bring the past into the present with a sturdy, approachable look that doesn't break up the natural beauty of the world around it the way most fences must. Compare this to other fence options, and the benefits are immediately clear. Contact Leading Edge Fence & Gates of Newark, DE, at (302) 892-2575 or online today.