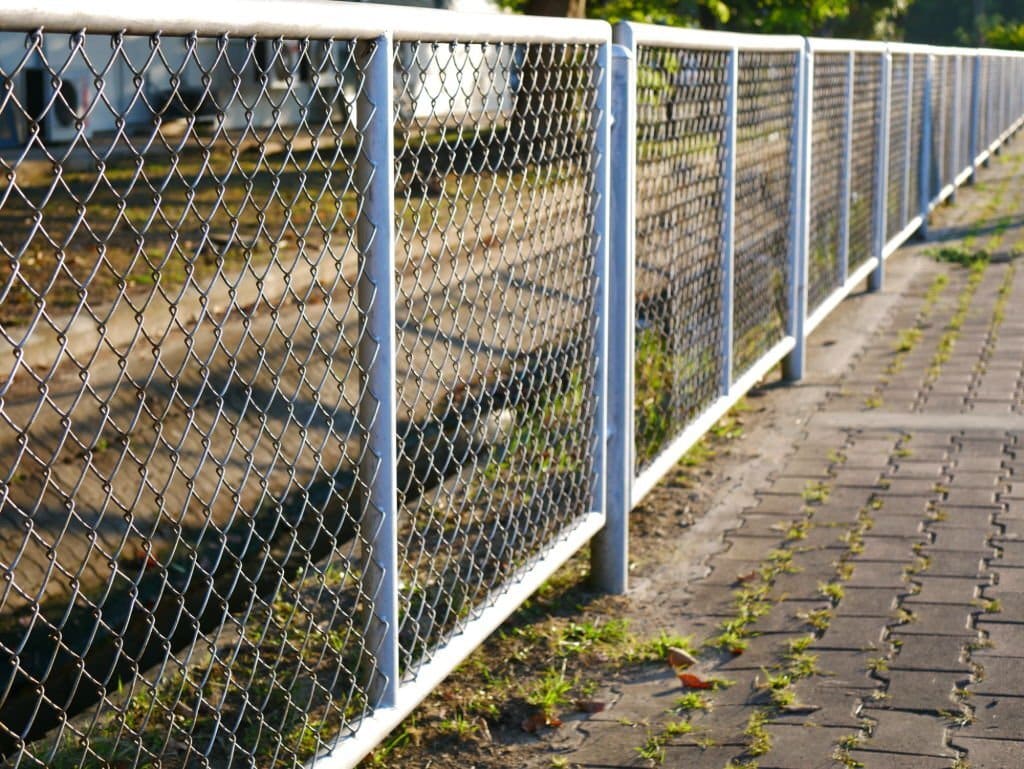 Today, we'll be exploring the wonderful world of aluminum fences. Situated in the heart of Newark, DE, Leading Edge Fence & Gates specializes in designing and installing fences that increase not only the aesthetic appeal of your home but also its overall value. This type of fence is one of the top choices amongst homeowners and real estate developers alike, and for good reason.
10 Benefits of Installing an Aluminum Fence
1. Style:

These fences can effortlessly enhance the appearance of any property. It lends a classic, sophisticated aesthetic that can be tailored to fit any architectural design, from traditional to modern.
2. Durability:

Unlike wood or iron, aluminum does not rust, rot, or deteriorate in harsh weather conditions. It maintains its integrity and aesthetic appeal for many years, saving you the cost and hassle of frequent replacements.
3. Low Maintenance: After the aluminum fence installation, this type of fence requires minimal maintenance. A simple wash-down is usually enough to keep it looking brand new. No need for paint touch-ups or rust removal.
4. Affordability:

When compared to other fencing materials like wrought iron or steel, the aluminum fence cost is cost-effective and affordable for most people, providing the same elegance and durability at a fraction of the cost.
5. Eco-Friendly:

An aluminum fence design is often made from recycled materials, making them a greener choice. When they eventually need replacing, the materials can be recycled again.
6. Versatility:

Aluminum fencing can be easily customized to match the landscape and architectural style of your home. From straight lines to gentle curves, the possibilities are endless.
7. Security:

An aluminum fence can provide a sturdy and reliable barrier that deters intruders while keeping children and pets safely contained.
8. Increased Property Value:

Thanks to its durability, aesthetic appeal, and low maintenance requirements, an aluminum fence can significantly increase your property's resale value.
9. Easy Installation:

Aluminum fences are light and easy to install, making it possible for quick and efficient installations.
10. Variety:

From different heights and styles to a range of color options, aluminum fences offer endless customization possibilities, allowing you to create the perfect fence for your property.
Aluminum Fence: Benefits and Beyond
Beyond the notable advantages listed above, an aluminum fence is a versatile choice that can meet a wide range of fencing needs. From demarcating property boundaries to enhancing the beauty of gardens, aluminum fences can be put to numerous uses. With their ability to withstand severe weather conditions, these fences are an excellent choice for properties located in challenging climate zones.
Why Aluminum Fences Are a Smart Choice for Your Property?
When it comes to securing and enhancing the aesthetics of your property, choosing the right type of fence is crucial. While there are various materials available, aluminum fences have gained significant popularity in recent years. Combining durability, versatility, and affordability, aluminum fences offer a smart choice for homeowners and businesses alike. 
A Practical Solution:

One of the significant advantages of aluminum fences is their low maintenance requirements. Unlike wooden fences that require regular staining, sealing, or painting, aluminum fences only need occasional cleaning with soap and water to maintain their appearance. The non-porous surface of aluminum prevents dirt, dust, and debris from accumulating, making it an excellent choice for busy homeowners or commercial properties.
Versatility:

An aluminum fence offer a wide range of design options to complement any architectural style or landscape. Whether you prefer a classic, ornamental look or a sleek, modern design, aluminum fences can be customized to meet your specific requirements. Leading Edge Fence & Gates provides a variety of styles, colors, and decorative elements, allowing you to create a fence that enhances the beauty of your property while providing security and privacy.
Cost-effective:

While aluminum fence provides durability, they come at a lower price point. Moreover, the low maintenance requirements of aluminum fences contribute to long-term cost savings, as they eliminate the need for frequent repairs and repainting.
Choosing Leading Edge Fence & Gates:

When considering an aluminum fence for your property, partnering with a reputable provider is essential. Leading Edge Fence & Gates is a trusted name in the industry, known for our high-quality aluminum fences and exceptional customer service. With our expertise and attention to detail, they ensure that your fence is installed professionally, meeting your specific needs and preferences.
Contact Leading Edge Fence & Gates Today!
In conclusion, aluminum fences offer a smart choice for property owners seeking durability, low maintenance, versatility, security, and cost-effectiveness. By choosing Leading Edge Fence & Gates as your fencing provider, you can enjoy the benefits of aluminum fences while enhancing the aesthetics and security of your property. For more information on aluminum fences or to request a quote, feel free to contact us at 302 892 2575. Our business hours are Monday to Friday, 8:00 AM – 4:30 PM. We look forward to adding value to your home with our top-quality fencing solutions.